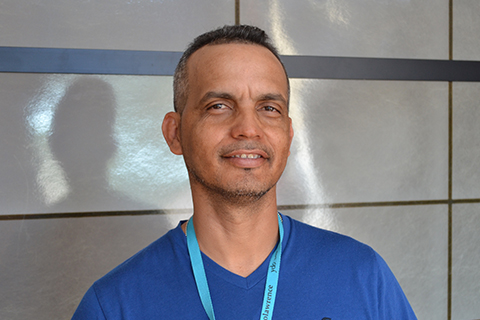 Joseph Perez
Driver & Van Coordinator
Joseph joined YDO in July 2016 when First Choice Transit merged to establish YDO's transportation service.
For 21 years, Joseph has been a certified driver of children and youth. He holds an excellent reputation among families and organizations, in part, because of his patient, caring demeanor. Joseph is trustworthy beyond measure and always puts first the safety of the students in his charge.
Joseph immigrated to the US from Dominican Republic in 1993 and has lived in the Lawrence area since that time. He is the proud father of two children – son Luis Miguel and daughter Britney. Every year, Joseph returns to D.R. to spend time relaxing in the countryside of Tenares, which happens to be the hometown of YDO's Board President. It really is a small world!