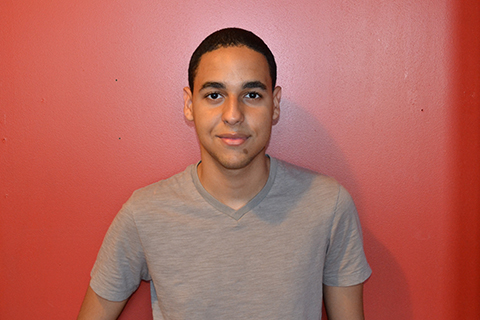 Brian Ramirez
3 Years with YDO
Involvement: YDO Mentor & Coding Instructor
My YDO Story
|
A Sincere Thanks
Brian Ramirez, 2019
HGSE '20 - UMass Amherst '19 - LHS '15
(Open letter from Brian to Mark K.)
Lately I've been involved in many new projects and some have been inspired by the things I learned while I was working at YDO, so I just wanted to thank you for everything!
A few months back, a businessman found my website and hired me to make an app for him called What's Open. The app basically allows users to find awesome local restaurants around them and see their menu, reserve a table or even order delivery, all within the app. The app was released a few months ago and it was a success. We got 5,000+ downloads in over 100 countries during the first month, so we decided to make it official and create a startup. So I'm officially co-founder and CTO of a startup and 25% owner. We are planning to release the Android version of the app by the end of the month and we are expecting it to be an even bigger success.
Furthermore, after working with YDO and teaching those little girls the awesomeness of CS, I decided to give back to my community by creating a non-profit. Our mission statement is to increase technological literacy by educating k-12 students in the field of computer science. A lot of CS majors from Amherst College and UMass Amherst have volunteered to teach. We have a few sponsors and we have managed to buy Chromebooks that we will give to the students in our program. As a pilot, we are going to teach a class at a middle school in Mount Holyoke in the fall.
Today I finished all the legal paperwork for the non-profit, and I started reflecting on how I got where I am today. I just wanted to thank you for everything. It was my pleasure to teach at YDO and learn from Len. Please keep giving kids like me the opportunity teach and also learn – it truly makes a difference.