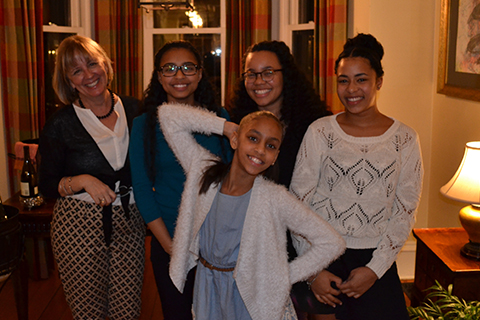 Girls visit Hestia Fund on International Women's Day
03.08.16
On International Women's Day, four of YDO's leading ladies traveled to Boston to meet and mingle with a group of female philanthropists who support YDO via their grant making at Hestia Fund.

This winter, Hestia Fund announced its continued support for YDO's youth, awarding $100,000 over the next two years to further the organization's development. The multi-year commitment is incredibly valuable to our community as YDO seeks to bolster its reputable programming with organizational capacity that will ensure a strong and vibrant future!

Thank you, Hestia, for hosting the ladies & for your invaluable support!