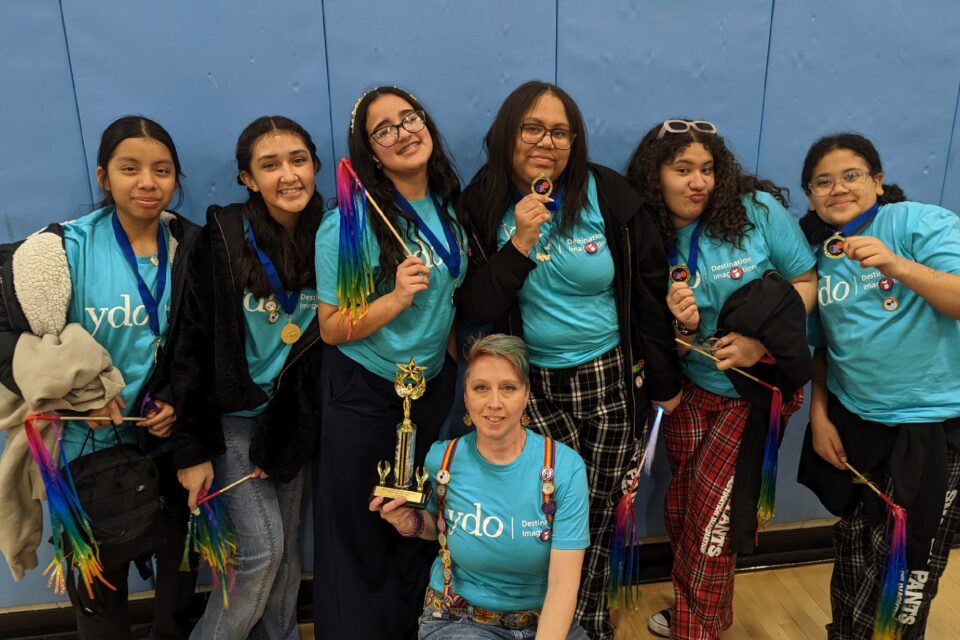 Going to DI Globals
03.06.23
One of our middle school DI teams was born out of the partnership we enjoy with Esperanza Academy, an all-girls independent school in Lawrence.
For the past two years, alongside our citywide programs, YDO has leveraged our organizational capacities to create afterschool and summer STEAM opportunities for Esperanza students. In 2022/23, the school sought to increase their students' afterschool engagement with YDO from two to three days per week. This extra time allowed our staff to propose a new application for the skills the girls were acquiring–Destination Imagination.
The team, calling themselves Los Pollitos Pios, selected DI's engineering challenge (Thrill Ride), which prompted them to design and build a themed "rollercoaster" to carry a golf ball over a track with structural integrity (and extra points for risk taking). And, despite being first-timers, this group won 1st Place in their category and qualified for Globals(!) in May(!!) in Kansas City(!!!), a new milestone for YDO DI teams.
DI Global Finals 2023
May 20-23
Kansas City, Missouri