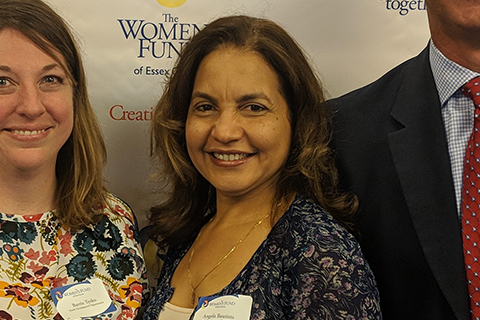 Angela Bautista
Director of Transportation
In 2016, Angela became YDO's first Director of Transportation. Her number one priority is making sure that YDO students get to and from out-of-school programs safely and comfortably.
Angela and her husband, Luis, became the owners of First Choice Transit, Inc. in 2007. Since that time, they have established the family-run business as one of the safest, most reliable, customer friendly student transportation services in the Merrimack Valley. For nearly a decade, YDO had worked closely with First Choice to transport students for all of its enrichment programming – YDO at Phillips Academy, MIT STEM, Youth CITIES, and frequent field trips.
Angela immigrated to US in 1994 from Dominican Republic. She is the mother of two beautiful daughters, Jenny and Maria. In her free time, she loves walking and hiking in the White Mountains (and watch Luis play softball:-).