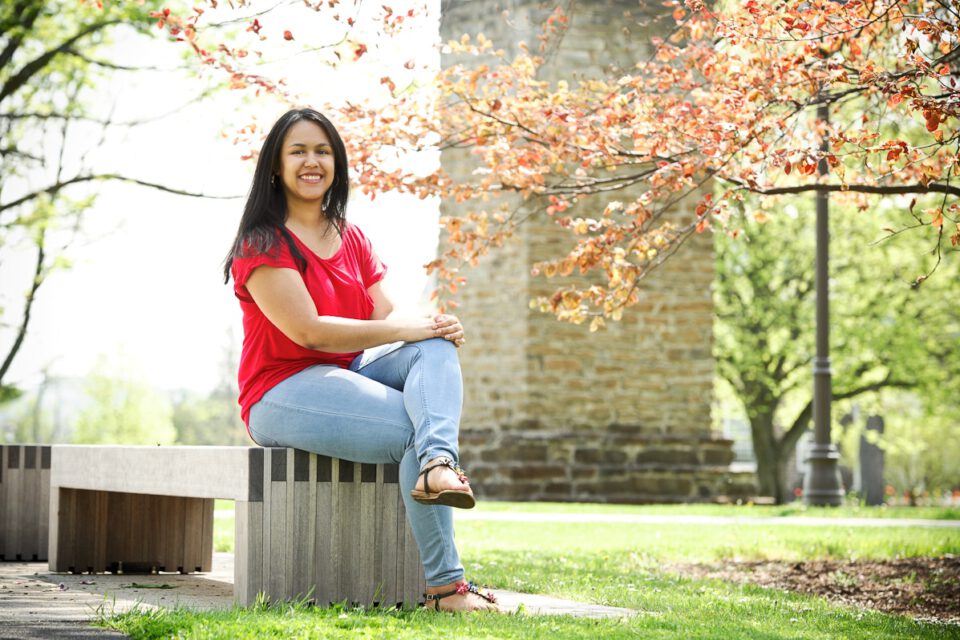 Nelly Alba
Director of Recruiting & Persistence
One of the very first YDO Kids, Nelly began working with Howard Sticklor in 7th grade and grew up with the organization, first as a student, then as a teacher, and now as a member of our leadership team. From the moment she joined YDO, Nelly made the most of our courses, offerings, and partnerships. For example, she took myriad classes in subjects like journalism, theater, and STEM; participated in a Governor's Academy summer program; and traveled to Peru as a freshman in high school to teach English.
Nelly was also a pioneer when it came to YDO's approach to student leadership. As a high school senior, Nelly and another student took the initiative to propose, design, and deliver Victorious Writers, a creative writing class for younger YDO participants. Since then, scores of YDO Kids with great ideas have created and taught their own courses with us. In 2011, with YDO's support, Nelly earned the prestigious Posse Foundation Scholarship to Hamilton College, where she earned a bachelor of science and language in psychology and Hispanic studies while taking on a variety of leadership roles. As a teaching assistant, she taught Spanish courses to underclassmen. As a social media/marketing intern, she supported a non-profit serving youth in foster care. And, each summer, she came back to lead classes in YDO Summer and to serve as a teaching fellow for Breakthrough Collaborative.
After graduation, Nelly returned to Lawrence through Teach for America, where she spent two years as a special education teacher in Lawrence High School's ENLACE program, while earning her master's in education at Boston University. Now, Nelly's YDO experience has come full circle, as she leads our youth recruitment and student support services while building our alumni community.