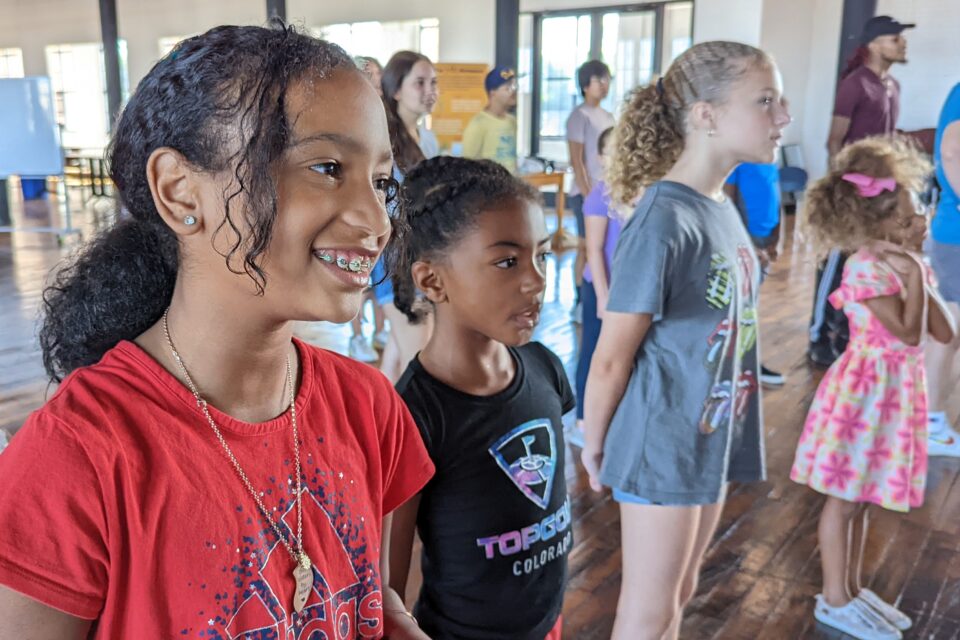 Performing Project Returns in 2022
08.10.22
After being silenced by the pandemic for two years, our musical theatre program with the Performing Project came roaring back in 2022! With founder and director Maggie Budzyna now living and working in Los Angeles, the team made some adjustments to continue providing our students with new opportunities to learn and explore their talents.
This summer featured two separate tracks: one meeting in the evenings for our high school and college students and one two-week intensive for the younger elementary and middle schoolers.
For the older students' program, alumni Christopher Vega, Juan Hoggins, and Genesis Toledo took on new responsibilities for casting/directing, choreographing, and vocal coaching, respectively, with Maggie consulting along the way. The younger students performed a mix of pieces from seven of the past Performing Project shows, which created openings for many first-timers to take center stage with solos and duets.
A new collaboration with Izizwe Dance Studio provided invaluable support for choreography and dance technique with both groups. Performances were held in a black box theatre at the Center for Performing Arts in Methuen.