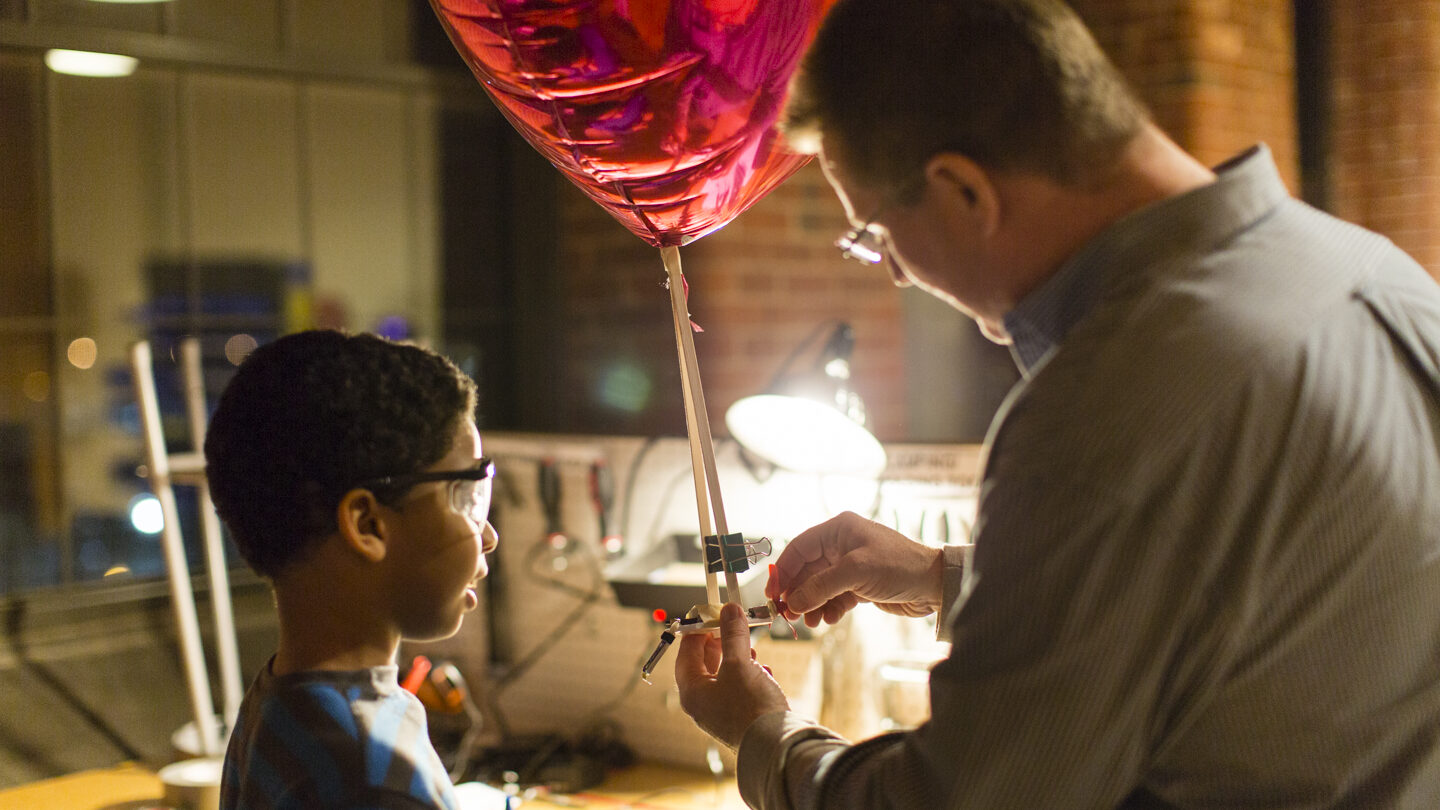 STEM Design Lab
YDO is home to a hands-on science and engineering lab offering an array of opportunities for students to build valuable skillsets, design innovative projects, and become independent problem solvers.
Under the leadership of Doug Prime, YDO's STEM Design Lab offers a range of project-based courses that, over time, help motivated students grow from first-time experimenter to self-directed innovator.
Seasonal courses include:
3D Printing & Prototyping
Arduino Exploration
Flight School (Remote Helium Airships)
Halloween Animatronics
Laser Light Show
Mini-Golf Course Design
SeaMobiles (Underwater Robotics)
TechCreation (Carnival Game Design)
Toy Engineering
Video Game Design
By participating in high-quality, hands-on STEM enrichment over a number of years, YDO students are advancing from first-time experimenters to self-directed innovators.
STEM Design Summer
In July 2016, YDO launched a pilot program to provide students with advanced interest in Science, Technology, Engineering & Math an accelerated, hands-on experience to transform summertime learning and create a pathway leading to college success in STEM disciplines.
Participants in this accelerated program used three-dimensional, computer-aided-drafting software to design custom parts for their project; and learned to control an Arduino microcontroller using a computer programming language based on C/C++; and applied advanced Algebra, Geometry, and Trigonometry as well as engineering design concepts to produce a custom Laser Light Show.
In just its pilot year, STEM Design Summer drew an incredibly talented cohort from the following schools:
LPS – Abbott Lawrence Academy
LPS – Guilmette Middle School
LPS – UP Academy Oliver
Advanced Math & Science Academy Charter School (Marlborough, MA)
Community Day Charter School (Lawrence, MA)
Phillips Exeter Academy (Exeter, NH)
St. Augustine School (Andover, MA)
The Brooks School (North Andover, MA)
If you would like to learn more about program content or seasonal schedules, please contact stem@ydolawrence.org.
Student Work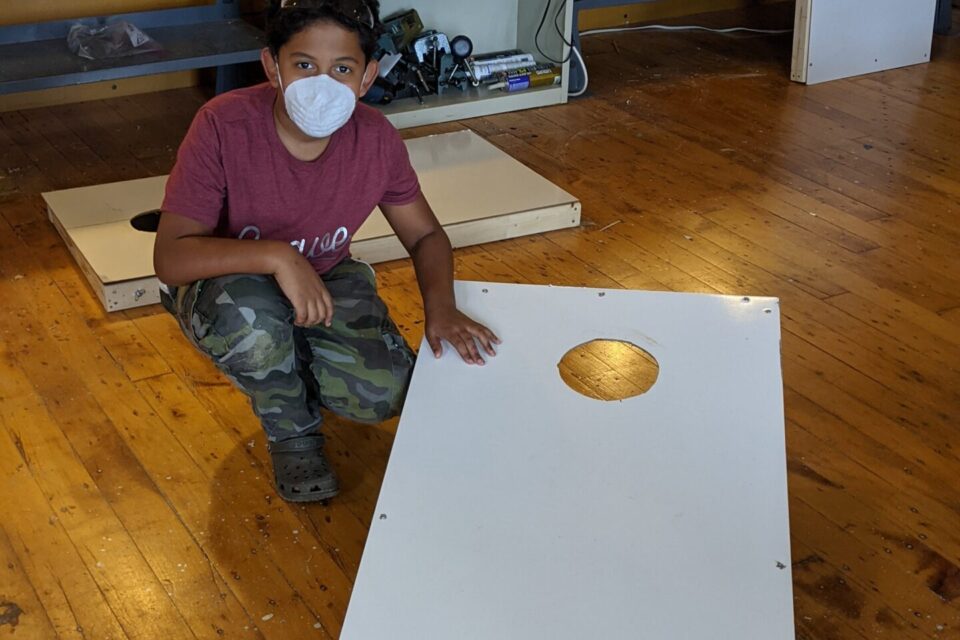 Cornhole Board
London (CDCPS Gateways, Gr. 5) completed his Tools & Building project for Fall Term I. This yard game may be our most family-friendly project to date!
Three Students Earn STEM Honors
11.21.18
2018 GOLDEN GEAR RECIPIENTS ANNOUNCED At this year's YDO Gives Thanks, Director of STEM Programs, Doug Prime, recognized the achievements of three students who have demonstrated exceptional…