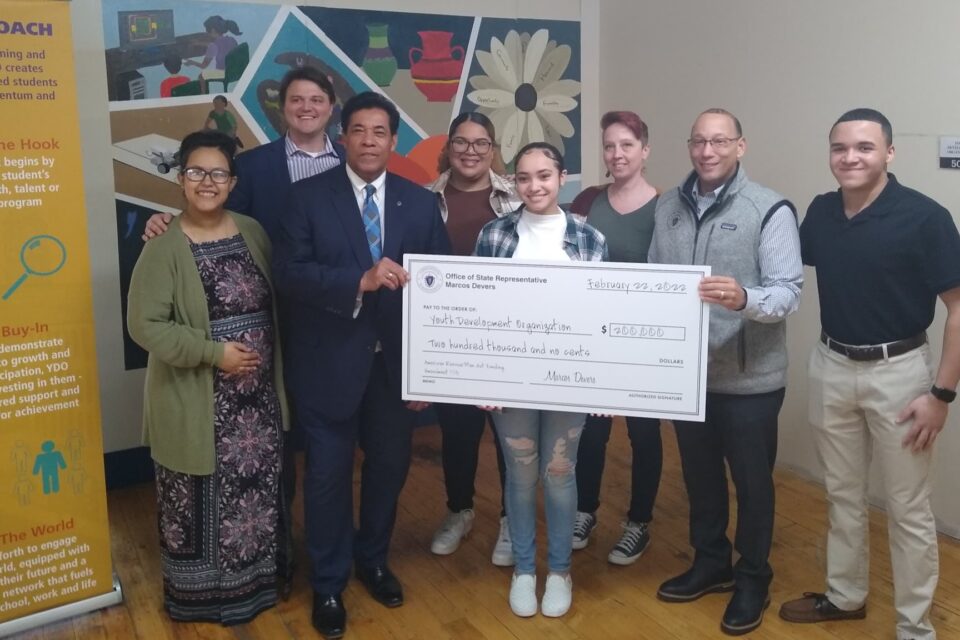 State Delegation Secures $200K for YDO
04.19.22
The American Rescue Plan Act (ARPA) passed by Congress was signed into law by President Biden in March 2021 and provided $1.9 Trillion to bolster the economy in response to the COVID-19 pandemic.
After the bulk of funding was directed to hospitals, schools, and cities & towns, Massachusetts held $5.3 Billion with some flexibility to be distributed toward supports for "education, social equity, safety net, and families." In October, YDO Executive Director Mark Kampert provided virtual and written testimony to the Joint Committee on Ways & Means, and, subsequently, Representative Marcos Devers filed an amendment to House Bill 4219 that would direct some funding to YDO.
The Lawrence delegation worked very collaboratively, with Rep. Frank Moran, Rep. Christina Minicucci, and Sen. Barry Finegold joining Rep. Devers to make sure YDO remained included in the final bill, which was signed by Governor Baker on December 13th.
Unprecedented for our organization, this $200,000 investment is by far the largest government support ever provided to YDO, and the funding will go directly toward capital expenses (transportation and facilities) to expand our capacity well into the future.