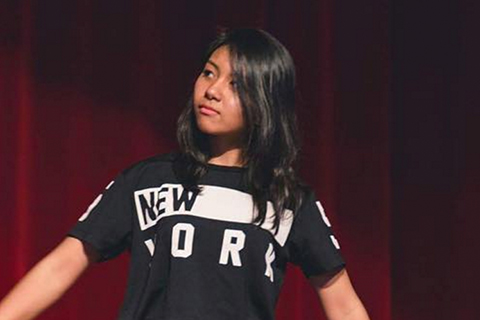 Nalyn Yim
10 Years with YDO
Involvement: Math Games, Youth CITIES, What's Good in the Hood, YDO Summer Staff
My YDO Story
|
YDO's first student dance teacher keeps it moving at UMass
Nalyn Yim, 2018
- UMass Amherst '18 - LHS '12
Growing up in Lawrence, I considered myself one of the lucky ones. By the 8th grade, I had achieved high honors every year and maintained perfect attendance. I was elected President of the National Junior Honor Society and also served on student council. I even had the the opportunity to take violin lessons and star in several musical productions, uncommon offerings in the Lawrence Public School system. When Howard approached me about starting at YDO, I hesitated at first. After some thought and despite having little room for more extracurriculars, I said yes to Howard. I had no idea YDO would become the greatest support behind my achievements and the strongest comfort after my failures for the years that followed.
YDO has given me one thing, after another, after another. The most important, above all else, was the opportunity to build relationships with some of the most amazing people I have met to date. Howard's genuine nature and positivity always motivated me to become a stronger individual. And with Howard's help, I was introduced to others I very much consider to be some of my closest friends, even nearly seven years later.
My greatest YDO moment happened at the end of YDO Summer '14. At the conclusion of the YDO Summer Showcase, Coral and Josh honored me with a certificate that read, "Staff Member of the Year." They handed me more than just a piece of paper. They were giving me confirmation that I was doing everything I could, all for the right reasons. "I do it for the kids." It's a message I hope Howard would be proud of, and it's a value I hope YDO maintains for years to come.