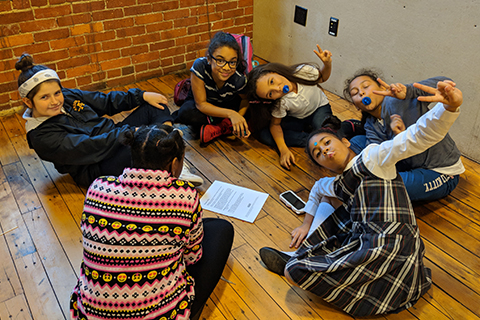 Teams Prepare for MADI 2018
01.04.18
This fall our Destination Imagination teams have been busy wracking their brains on instant challenges and coming together to solidify the true definition of "team".
YDO's two competing teams are made up of 7 elementary-level students and 7 middle-level students. Every year the student teams choose for themselves which of the 6 new academic challenges they will tackle. For 2018, our elementary team has chosen the scientific challenge Unlikely Attraction. The middle-level team has chosen the fine arts challenge Change of Tune.
Both teams are in full swing preparing for the regional competition to be held March 10th at the Greater Lawrence Vocational School. Stayed tuned for updates of their progress and performance!