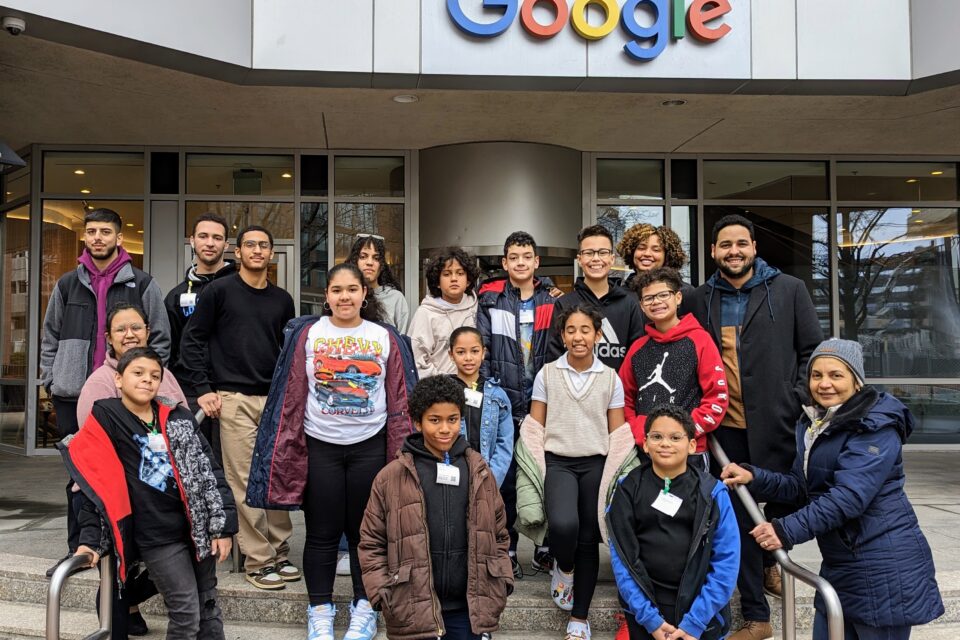 YDO Alumni Open Doors at Google
02.23.23
Every year, more incredible young people join the ranks of YDO alumni. They add to our network new experiences, new career pathways, and new companies and organizations to explore. In 2022, we were very proud to learn that Brian Ramirez (LHS '15, UMA '19, HGSE '20) and Youssef Bourouphael (CCHS '18, Denison '22) had become Googlers, and, lucky for YDO, they secured placements in the Boston area.
For YDO's Winter Term, Youssef has been teaching a Python coding class every Friday for a group of 6-8th graders. Wanting to give the next generation of YDO Kids a glimpse into one of the world's largest companies, he and Brian organized a field trip for our students to tour Google's Cambridge office. Youssef and Brian shared stories of growing up in Lawrence and details of their paths to becoming software engineers, which included equal parts extracurricular or independent work and academics.
The guys could not share much about the innovative projects they are pursuing for Google, but they could walk our kids through the facilities that make Google such a desirable workplace, including the food options and game rooms that were fan favorites.
As young leaders like Brian and Youssef build their careers, they keep Lawrence at heart. By continuing to support YDO and similar organizations, they drive a virtuous cycle of learning and mentorship that brightens the future of our community. And, we cannot thank them enough!