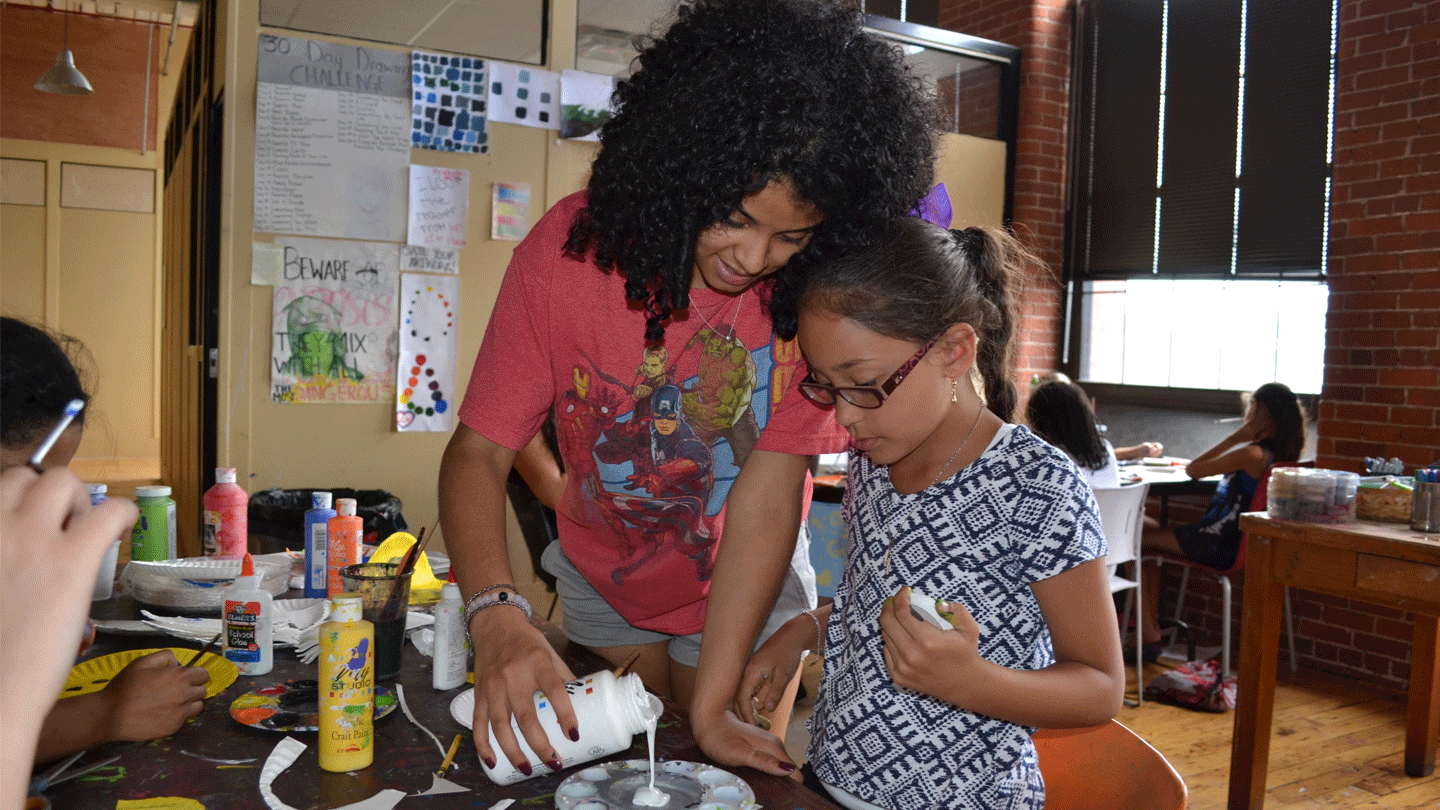 YDO Summer
Students who have grown with YDO now plan the curricula, serve as teachers, and manage five weeks of summer enrichment for the next generation in Grades 3-8.
Started in 2012, YDO Summer demonstrates the power of the YDO community over time.
YDO begins by selecting standout students with long histories at YDO to co-direct the program. In the winter, those directors accept applications, conduct interviews, and hire their team of staff, up to 50 high school and college students, for the summer. Class offerings are designed by the staff members based on their expertise, talents, or interests.
Every spring, while the staff prepare their lesson plans, the co-directors plan and schedule Friday field trips and begin accepting registrations for youth participants. YDO Summer can admit up to 160 students in grades 3-8. The only prerequisite is for a student to visit YDO and express their own interest in participating. YDO Summer is not a drop-in/drop-out day camp, nor is it day care, so parents cannot blindly register their children to keep them busy.
An exceptional summer enrichment program wrapped in a profound leadership development experience – YDO Summer is the model for kids teaching kids.
YDO Summer class options include but are not limited to:
STEM – Biology, Chemistry, Circuit Workshop, Computer Coding, Kinesiology, LEGO Robotics, Math, Science Olympiad, Tools & Building, Video Game Design
Arts – Acting, Chinese Culture, Crafts, Dance, Drawing, Fashion Design, Film Making, Music, Painting, Photography, Responsible Social Media, Writing
Watch the YDO Summer 2022 Highlight Video:
A Covid-Free YDO Summer
08.12.21
Challenged with planning a safe, in-person YDO Summer, our young leaders, John Diaz (Soph, NECC) and Camille Lopez (Gr. 12, LHS-ALA), were able to limit the daily size of our program to 50% of capacity…
YDO Summer
"YDO Summer gives kids the chance to learn something that they wouldn't ever learn in their public school classrooms."

-Youssef B. (Denison Univ.)